Robert Nyvall – Oil Painting
ON EXHIBIT in the FiftyNorth Gallery through February 11
Below is a sampling of the works on exhibit. Click images to expand.
ABOUT THE ARTIST:
I am a retired University of Minnesota Professor of Plant Pathology.  I grew up on a farm in northern Minnesota and after high school, joined the Marine Corps and was stationed on Okinawa and Guantanamo Bay Cuba.   After my service I attended the University of Minnesota, majoring in Forest Management.  During this time, I married my life's companion, Sandra, who has blessed me with two wonderful children and in turn, four grandchildren.
I became interested in plant diseases while working as a laboratory technician in the Plant Pathology Department at the University of Minnesota.  I was admitted to graduate school at the University, majoring in plant pathology and minoring in soil science.  I obtained my Ph.D. in 1969.
After graduation I took a post doctorate at Washington State University working on diseases of peas and other vegetable crops.  In 1971 I joined the faculty at Iowa State University working on corn and soybean diseases.  After 16 years, I returned to Minnesota as a professor on the faculty of the University of Minnesota; first serving as an administrator of the North Central Research and Outreach Station in Grand Rapids and then as a research plant pathologist working on diseases of cultivated wild rice and biological control of weeds.
My avocations, besides painting, are gardening, reading, history, traveling, and golf.  I am primarily interested in the life of Captain James Cook, the American Civil War, World War II and biographies of historical figures.
I have been painting with oils for over 50 years.  Landscapes, water, animals and especially old barns are my primary subjects.  Most of my commissioned works are paintings of old barns on family farms requested by family members before these buildings are either burned down for fire practice or slowly rot away like an old carcass.  Sadly, most of these grand old buildings are disappearing from rural America. ~ Robert Nyvall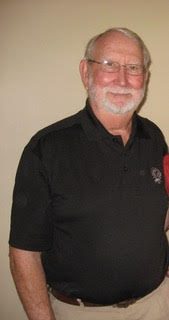 If you are interested in exhibiting at the FiftyNorth Gallery in 2021, please contact coordinator; Patty Ciernia at (507) 664-3709.
Artists, we are excited to showcase your art here at FiftyNorth, where hundreds of people visit each day!
Our exhibits run for 5 weeks and can be an individual show or a group of artists working together. Contact us for more details.
Gallery space:
3 glass cases – 16in x 16in shelves (4-5 shelves per case)
4 wall spaces – 6 ft long x 4 ½ ft tall
1 long wall – 40 ft long x 4 ½ ft tall