Current Exhibit: 
Sue Josephson, quilts
Judith Jones, ceramics
July 29 – August 23
Opening reception Tuesday August 6  4-5:30pm
Sue Josephson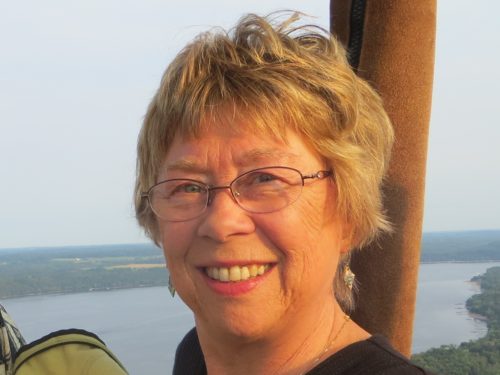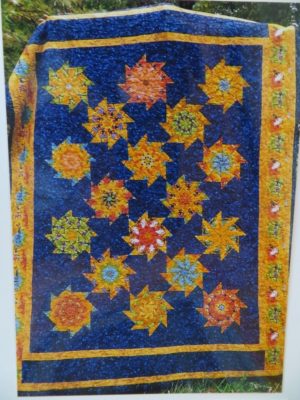 I think it all started while, as a child, I played under my Grandma's quilting frame as she and my mother stitched away.  I came to realize all the work, the time and love that went into every quilt.  I made my first quilt about 40 years ago.  It's been my therapy ever since.  I've grown over the years, making new designs, color wash and bargello.  I love when people study a quilt and see different things in it.  Quilts can speak!  They have something to say about the seasons of our lives.
Judith Jones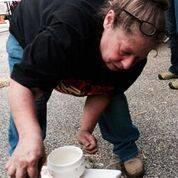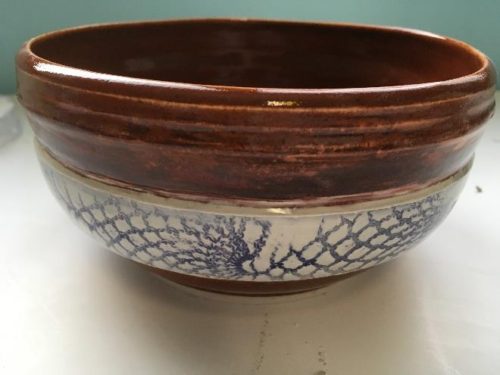 I first fell in love with clay as a 12 year old in classes at the Cleveland Art Institute.  The plasticity and tactile nature of the material was perfect for the expression of my thoughts and fantasies.  And this affection competed with my developing interest in painting as I grew matured.  By the time I received my MFA, my commitment and formal education as an artist was toward painting, and time only seemed to permit the occasional foray back to clay.  At last in my 60's, after more than 40 years as a painter, I have returned to pottery and sculpture.
As a painter I drew my inspiration from nature, not only shape, form, and color; but the rhythm of growth and the dance of Life.  With pottery, again it is these forms and rhythms that inspire my work.  Last summer, I began acquiring old crocheted doilies at yard sales.  I incorporate textures from the doilies as a connection with women of the past who instinctively wove art into their domestic lives.  I hope these textures integrated with form will create the rhythm of life I seek in my work.
Coming up next in the FiftyNorth Gallery!
Larry Vorwerk, paintings
Cheryl Ramette, herbavariums
August 26 – September 27
Opening Reception September 3, 4-5:30pm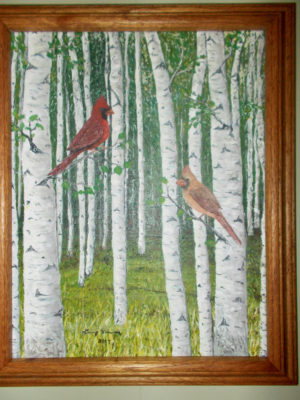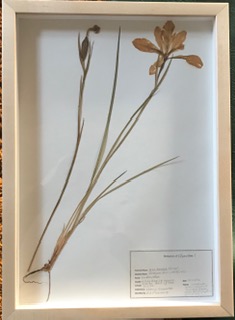 ---
Gallery On The Move
The FiftyNorth Gallery is traveling!  To the Northfield Retirement Community!
Artists who exhibit their work in our gallery will have the opportunity to take a portion of their exhibit over to the NRC.  The NRC will have a designated gallery space in which to exhibit the art for an additional month long show.  This means increased access to fine art for older adults AND an additional opportunity for artists to show their work.  A win, win!
2020 Call for Artists
The FiftyNorth Gallery prides itself on it's inclusive nature and welcoming environment to all types and ages of artists.  This is an art gallery for everyone!  Your work will be seen by hundreds of people every day, and at the conclusion of your show here, will move across town to the Northfield Retirement Community for another month long exhibit.  Two shows for the price of one!
If you are interested in applying to show your art please email the following to Katie Felland at katie.felland@fiftynorth.org:  3 examples of your work, your artist statement and a photo of you.  We can't wait to hear from you!