Register for these programs: by phone (507-664-3700), in person at FiftyNorth, or by clicking on the title of the class
Please pre-register and check-in for all classes no matter your membership levels. It is also important to check-in at the front desk when you arrive for your class.  We use attendance data for grant applications, insurance reimbursement, space planning and determining whether or not to cancel a class.
Scholarships are available to help defray the cost of classes for those who find the cost a financial hardship
Thursday, Friday, June 27 & 28
12:30pm to 4:00pm
If you took Learning to Look part I, we started to practice a number of techniques. In Part II, we will continue to use these techniques plus add more. Part I mostly covered ways of viewing an object to become more skilled at observation and line. We will practice this again plus add layers of value, distance, visual perspective and shape/edge relationships. Although we will not concentrate on completing a product, you may choose to create a drawing of your choice. Because this is a workshop about 'looking' you may use images, plus I will have objects available.
Instructor:  Kate Douglas
Capacity:  10
Cost:  $65 nonmbr, $50 mbr, $0 plat-equiv
Materials to bring:
If you took the first Learning to Look class:
We will use the same materials including 1/8 inch plexiglass, same size as your paper.
New to part II:
Get a 1/8" thick piece of plexiglass from ACE hardware or Menards
•       Good multi-media pad, you decide size
•       Ruler
•       At least 2 soft pencils 5B, 6B or 8B
•       And 2 hard pencils 2B, 3H, 4H
•       Permanent fine tip pen
•       If you have a compass please bring it (optional)
•       Blending stubs
•       Gum eraser
•       Pencil
•       Charcoal
Wednesday, July 10
5:00pm to 6:30pm
Participants will get to learn the basics of a building a heart pin or book mark using wool fibers and felting needles. All materials are provided, but participants are encouraged to bring any needle felting tools they have, including a foam board or needles. All ability levels are welcome, so if you've never needle felted, or you need a refresher, come join us.
Instructor:  Erica Ness
Capacity:  10
Cost:  $25 nonmbr, $22 mbr, $10 plat-equiv
Thursday, Friday, July 11 & 12
12:30pm to 4:00pm
Grab your sunglasses, sunscreen, water bottle and outdoor chair-we will be going to the Carleton Arboretum to draw. We will find a nice shady area to sit and draw flora and fauna -or maybe trees and weeds. If the weather interferes with this plan, I will have a backup plan.
*Sketches should be made on multi-media paper so we can use watercolor enhancement on Friday.
*The art room has drawing boards but if you already have one, please bring it.
Instructor: Kate Douglas
Capacity:  10
Cost:  $65 nonmbr, $50 mbr, $0 plat-equiv
Materials to bring: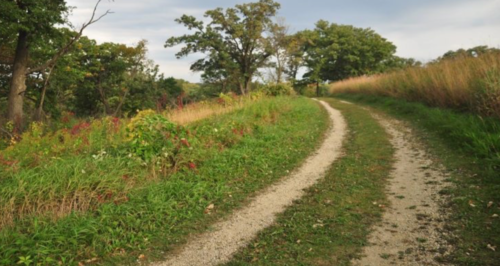 Day 1
The outdoor gear in description above
Your choice size of paper/sketchbook
Pencils, soft and hard, pencil sharpener
Erasers
Clips or tape for drawing board
Charcoal pencils
Kleenex or blending tool
Day 2
The materials/drawings from previous day
Watercolors
Brushes
Watercolor pencils, pens
Tuesday, July 16
10:00am to 11:00am
Here is your chance to get a Jump start on your Christmas presents.    In this class you are going to get to make 3 different fused glass Christmas ornaments…. Each ornament will involve a different way of using fused glass.
Instructor:  Gerie Thelan
Capacity:  10
Cost:  $40 nonmbr, $35 mbr, $25 plat-equiv
Wednesday, July 17
5:00pm to 6:30pm
Participants will learn the basics of weaving a wall hanging with various materials. All materials, including a loom, will be provided to participants to use during class, but feel free to bring any supplies you have and may want to use, such as yarns, sticks, grasses and reeds, beads, or their own loom if they like. There will be a few different designs to choose from when you arrive at class. All ability levels are welcome, so if you've never woven, or you need a refresher, come join us.
Instructor:  Erica Ness
Capacity:  10
Cost:  $25 nonmbr, $22 mbr, $10 plat-equiv
Wednesdays, July 17, 24, 31
7:00pm to 8:30pm
In anticipation of the Northfield Arts Guild's production of The Odyssey, FiftyNorth will be partnering with St. Olaf College student volunteers to host a community reading group to read Homer's classic poem.
Participants are invited to attend the Northfield Arts Guild production together on Sunday, August 4 at 2pm followed by an optional post-show discussion.  Tickets are available to purchase at The Guild for the $12 senior discount. We hope you will join us on this epic journey!
Instructor:  St.Olaf students
Capacity:  10
Cost:  No fee, but *Books must be purchased by registrant
*NOTE: Please purchase Emily Wilson's new translation, which is an $18.95 paperback from W. W. Norton. Content bookstore downtown is stocking copies right now, and will have a discount. Please read 8 books of the Odyssey in preparation for each meeting.
Monday, August 12
2:00pm to 5:00pm
We will weave a bracelet with this low cost, easy craft. In the days before pockets were invented, the Norse wound thin wire around a stick in a weaving pattern to make strong decorative cords. Women would attach one end to a turtle broach (that held up their apron) and the other end might hold a needle case, snips, small knife, earwax spoon, or other useful household tools.  Tools: two colors of 26 gauge jewelry wire, a stick, wire cutters, pliers with smooth tips, and a drawplate. All supplies will be provided with instructions for making or buying your own.
Instructor:  Lorraine Rovig aka Lady Ingeborg
Capacity:  7
Cost:  $33 nonmbr, $27 mbr, $6 plat-equiv