Register for these programs: by phone (507-664-3700), in person at FiftyNorth, or by clicking on the title of the class
Please pre-register and check-in for all classes no matter your membership levels. It is also important to check-in at the front desk when you arrive for your class.  We use attendance data for grant applications, insurance reimbursement, space planning and determining whether or not to cancel a class.
Scholarships are available to help defray the cost of classes for those who find the cost a financial hardship
Thursday, Friday, May 2 & 3
12:30pm to 3:30pm
Mono-printing is a very simple but effective method of Printmaking. Mono means 'alone' in Latin. You will be creating single unique prints. Monoprints often combine the spontaneity of printed inks and paper, creating a surface that is unlike any other art.
Instructor:  Kate Douglas
Capacity: 10 
Cost:  $75 nonmbr, $60 mbr, $10 plat-equiv
NOTE: $10 material fee for printing ink
Register by: April 25
Materials to bring:
Plexi-Glass (can be used from the drawing class or they can be purchased at Menards, Ace Hardware, or Polzin Glass)
Tools for creating marks in paint on the plexi-glass; little spatulas, etc.
Papers: all kinds, string, packing materials, leaves, etc.
Paint shirt
Hand rags
Spray bottles
Thursday, Friday, May 23 & 24
10:00am to 3:00pm
Spring blooming brings an abundance of natures materials for botanical/eco printing. We will use fresh and dried leaves and plant materials to print on watercolor paper and textiles of your choice. This is a great opportunity to re-purpose an older cotton, linen, or silk garment.
Upon class completion participants will have several paper prints for cards or framing, a small journal with printed cover, and printed textiles of their choice.
Day 1- we will lay out the papers and assemble layers with leaves and flowers and steam them in the afternoon. While they are steaming we will begin preparation of the fabrics to dye the second day.
Day 2 – we will bundle the textiles and plant materials, steam and/or put them in a dye bath. While the textiles are processing we will use the printed paper to make a small journal.  When everything is done…. Show and Tell
Instructor:  Judy Saye-Willis
Capacity:  8
Cost:  $125 nonmbr, $105 mbr, $35 plat-equiv (for supplied materials)
NOTES: Materials to bring: an assortment of your favorite leaves and flowers (some of mine include oak, 9 bark, sumac, smoke tree, walnut coreopsis, geranium and anything blooming)
bring a well washed t-shirt, tank top or blouse to print on the second day, or maybe even napkins.
Bring an old sheet that can be torn into pieces for printing blankets.
Instructor will bring some fresh and dried leaves, watercolor paper and cotton for samples, soaking material and materials to apply substrates and preparation materials.
Instructor will have available for purchase: linen, wool, and cotton/silk scarves.
Thursday, Friday, May 30 & 31
12:00pm to 3:00pm
It is finally spring and we need to see color, make color and play with color! In this workshop we will explore the many techniques of using colored pencils to create abstract and realistic images. Start looking for images that you would like to use as reference. I will also provide some colorful objects and images. Think birds, flowers, fruit, cats, dogs, frogs and hedgehogs.
Instructor: Kate Douglas
Capacity:  10
Cost:  $54 nonmbr, $42 mbr, $0 plat-equiv
Materials list to bring:
Colored pencils- watercolor pencils or regular colored pencils, beginner sets are fine
Sketch pad/paper- any size, consider different shades of paper, decent quality (90lb or higher)
Kneaded eraser
Regular pencil
Small paintbrush
Thursday, June 6
5:30pm to 7:30pm
In this wine and canvas workshop, we will create a miniature painting that represents the work of Hilma af Klint. (Evolucio Furmint is a white wine)
Klint was born in Stockholm, Sweden in 1862. She was considered a non-objective painter who had an interest in spiritualism and theosophy. Her work expresses these interests plus large dynamic abstractions. These and a series called 'The Temple Paintings' demonstrate her knowledge of the aesthetic of modern art. She attended the Royal Academy of Art in Stockholm and was part of a group of women artists called 'The Five'. None of these women were acknowledged or recognized until the 1980's. Currently the Guggenheim in New York is showing her work in an exhibition entitled 'Paintings for the Future'.
Instructor:  Kate Douglas
Capacity:  10
Cost:  $36 nonmbr, $31 mbr, $13 plat-equiv
NOTE: Bring one pencil and a plastic baggie to carry your art home in
Thursday, Friday, June 27 & 28
12:30pm to 4:00pm
If you took Learning to Look part I, we started to practice a number of techniques. In Part II, we will continue to use these techniques plus add more. Part I mostly covered ways of viewing an object to become more skilled at observation and line. We will practice this again plus add layers of value, distance, visual perspective and shape/edge relationships. Although we will not concentrate on completing a product, you may choose to create a drawing of your choice. Because this is a workshop about 'looking' you may use images, plus I will have objects available.
Instructor:  Kate Douglas
Capacity:  10
Cost:  $65 nonmbr, $50 mbr, $0 plat-equiv
Materials to bring:
If you took the first Learning to Look class:
We will use the same materials including 1/8 inch plexiglass, same size as your paper.
New to part II:
Get a 1/8" thick piece of plexiglass from ACE hardware or Menards
•       Good multi-media pad, you decide size
•       Ruler
•       At least 2 soft pencils 5B, 6B or 8B
•       And 2 hard pencils 2B, 3H, 4H
•       Permanent fine tip pen
•       If you have a compass please bring it (optional)
•       Blending stubs
•       Gum eraser
•       Pencil
•       Charcoal
Thursday, Friday, July 11 & 12
12:30pm to 4:00pm
Grab your sunglasses, sunscreen, water bottle and outdoor chair-we will be going to the Carleton Arboretum to draw. We will find a nice shady area to sit and draw flora and fauna -or maybe trees and weeds. If the weather interferes with this plan, I will have a backup plan.
*Sketches should be made on multi-media paper so we can use watercolor enhancement on Friday.
*The art room has drawing boards but if you already have one, please bring it.
Instructor: Kate Douglas
Capacity:  10
Cost:  $65 nonmbr, $50 mbr, $0 plat-equiv
Materials to bring: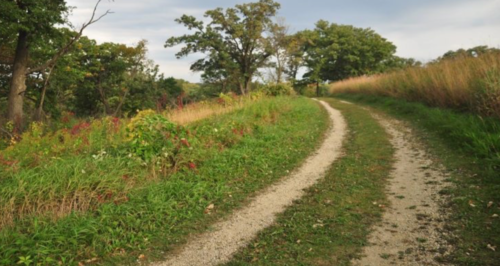 Day 1
The outdoor gear in description above
Your choice size of paper/sketchbook
Pencils, soft and hard, pencil sharpener
Erasers
Clips or tape for drawing board
Charcoal pencils
Kleenex or blending tool
Day 2
The materials/drawings from previous day
Watercolors
Brushes
Watercolor pencils, pens