If you are interested in exhibiting at the FiftyNorth Gallery,
please contact the Michelle Loken at (507) 664-3707
Next Artist Reception is Tuesday, September 13, 4-5pm.
On Display in the Gallery
September 1-October 14
Pat Jorstad – Mixed Media Artwork
Dina Fesler – Fashion Designer
Pat Jorstad – Mixed Media Artwork
Pat Jorstad is a mixed media artist. She makes use of various art materials such as acrylics, watercolors, paper clay, and inks, often in combination with vintage papers, beads, and ephemera to create her art.  Much of her work is done in her handmade art journals but she enjoys working on canvas and watercolor paper also. Collage is one of her favorite art forms. Pat is endlessly seeking out new techniques and media, always finding an excuse to add to her art supply stash. She both takes classes and teaches classes at FiftyNorth.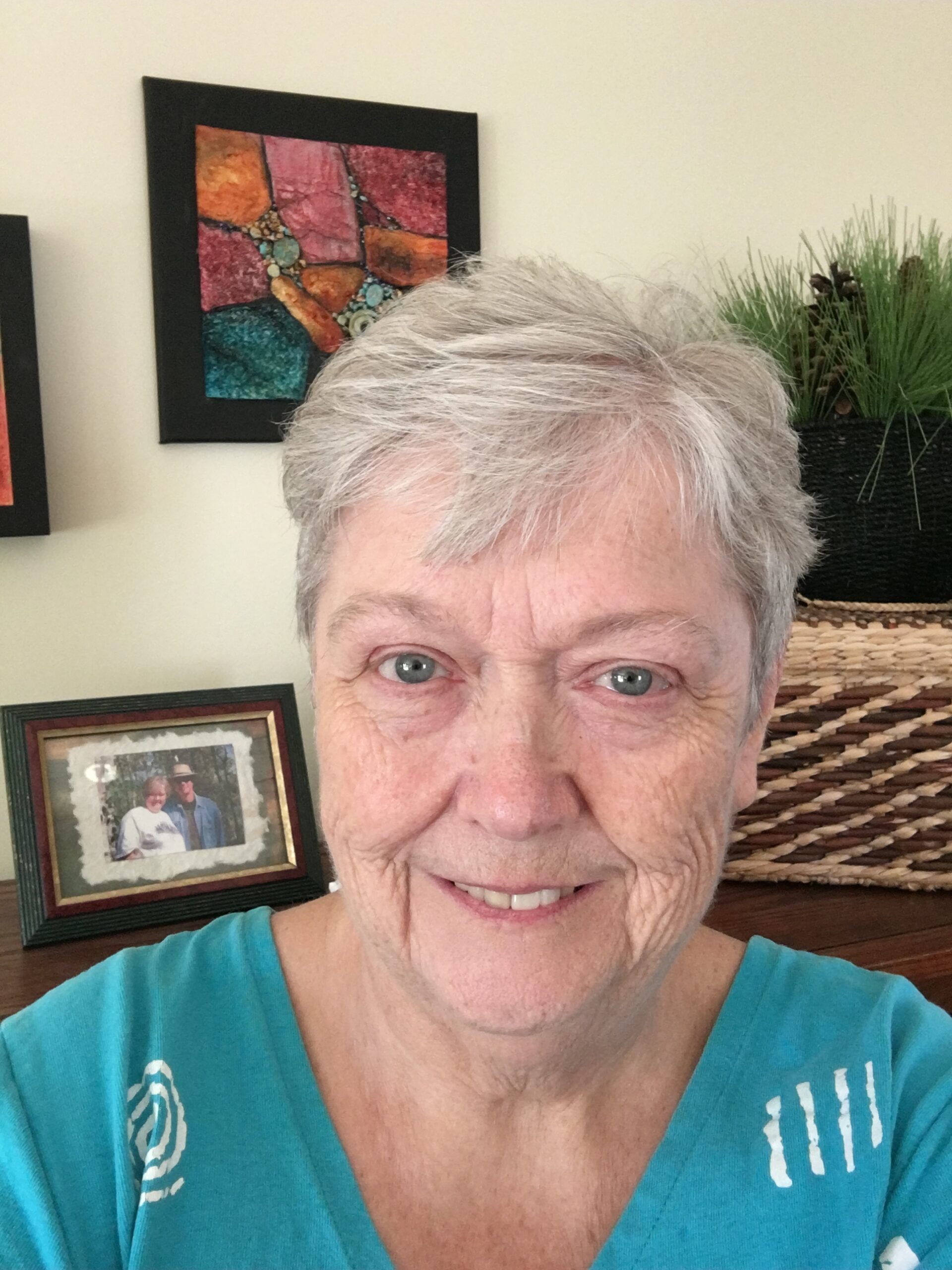 Dina Fesler – Fashion Designer
Overwhelmed by my paradoxical life of convenience, I try to eliminate plastic consumption wherever possible. But with the trash that continues to creep into my home I decided to create artwork as a therapeutic way to delay the inevitable.
My decades of experience as a fashion designer made textiles/gowns seem like an obvious medium to experiment with, however the emotional challenge is palpable. Each piece is both satisfying and depressing. It is my hope that this exhibit inspires humans to demand more for our world.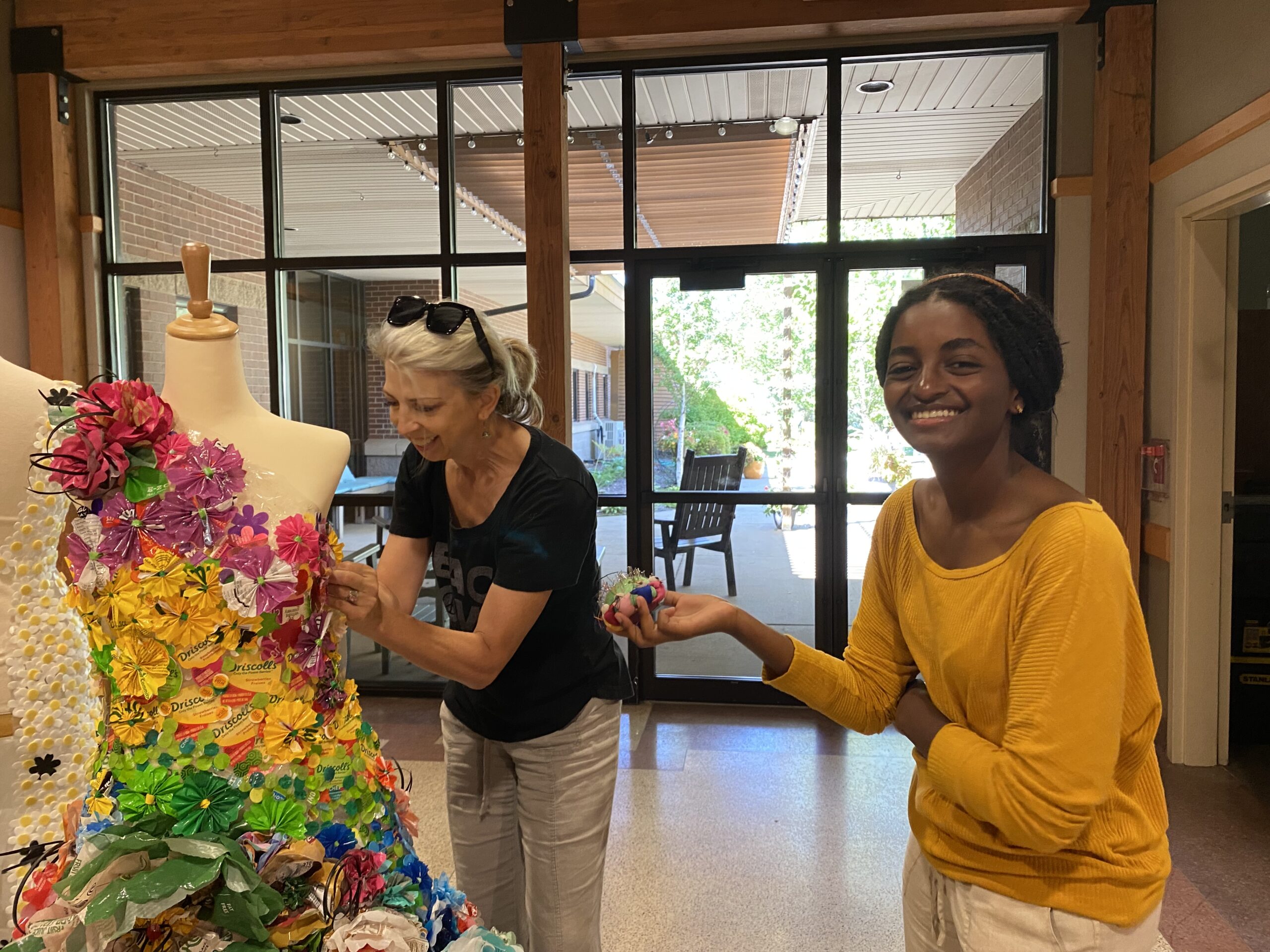 Up Next in the Gallery:
Mary Williams – Photography
John Van Ast – Wood Turnings
Displaying October 17-November 22
Reception: October 20, 4-5pm
Artists, we are excited to showcase your art here at FiftyNorth, where hundreds of people visit each day!
Our exhibits run for approximately 5 weeks and can be an individual show or a group of artists working together. Contact us for more details.
Gallery space:
3 glass cases – 16in x 16in shelves (4-5 shelves per case)
4 wall spaces – 6 ft long x 4 ½ ft tall
1 long wall – 40 ft long x 4 ½ ft tall