If you are interested in exhibiting at the FiftyNorth Gallery in 2021, please contact coordinator; Patty Ciernia at (507) 664-3709.
CURRENTLY ON EXHIBIT:
(see Gallery below)
Now through May 7
Julie M. Fakler – Painter
Geralyn Thelen – Fused Glass
Julie M. Fakler – Painter
I grew up in rural Southeast MN and central California. Every time my mother would get married, divorced, or pregnant we would move cross country. 1996 I received a BFA Painting & Drawing from Minneapolis College of Art & Design. After graduating from college, I moved to Faribault MN where I still live today.
My artistic vision is to create colorful original domestic animal portraits. My two joys in life are the visual arts and animals. I combine the two to share my passion with others. Most of my current work is commissioned by people who want a portrait of their pet or livestock.
I paint vibrant one of a kind domestic animal portraits. Over the years I have developed my own unique painting style by applying many thin layers of acrylic paint to build up a representational image of an animal. I have participated in over 60 exhibitions in galleries, art centers, public spaces in MN. My artwork has been featured on KSMQ Off 90 episode 312, Project Bike Video (2016), and in various articles. I was voted Best Visual Artist by the Southern Minn Scene publication 2015, 2016, 2017. I have received 3 individual artist grants from the Southeastern Minnesota Arts Council (SEMAC) for projects that promote animals; Prairie's Edge Humane Society (2011), S.A.F.E. Sanctuary (2014), and Southeastern MN Farm Animal Portraits (2017).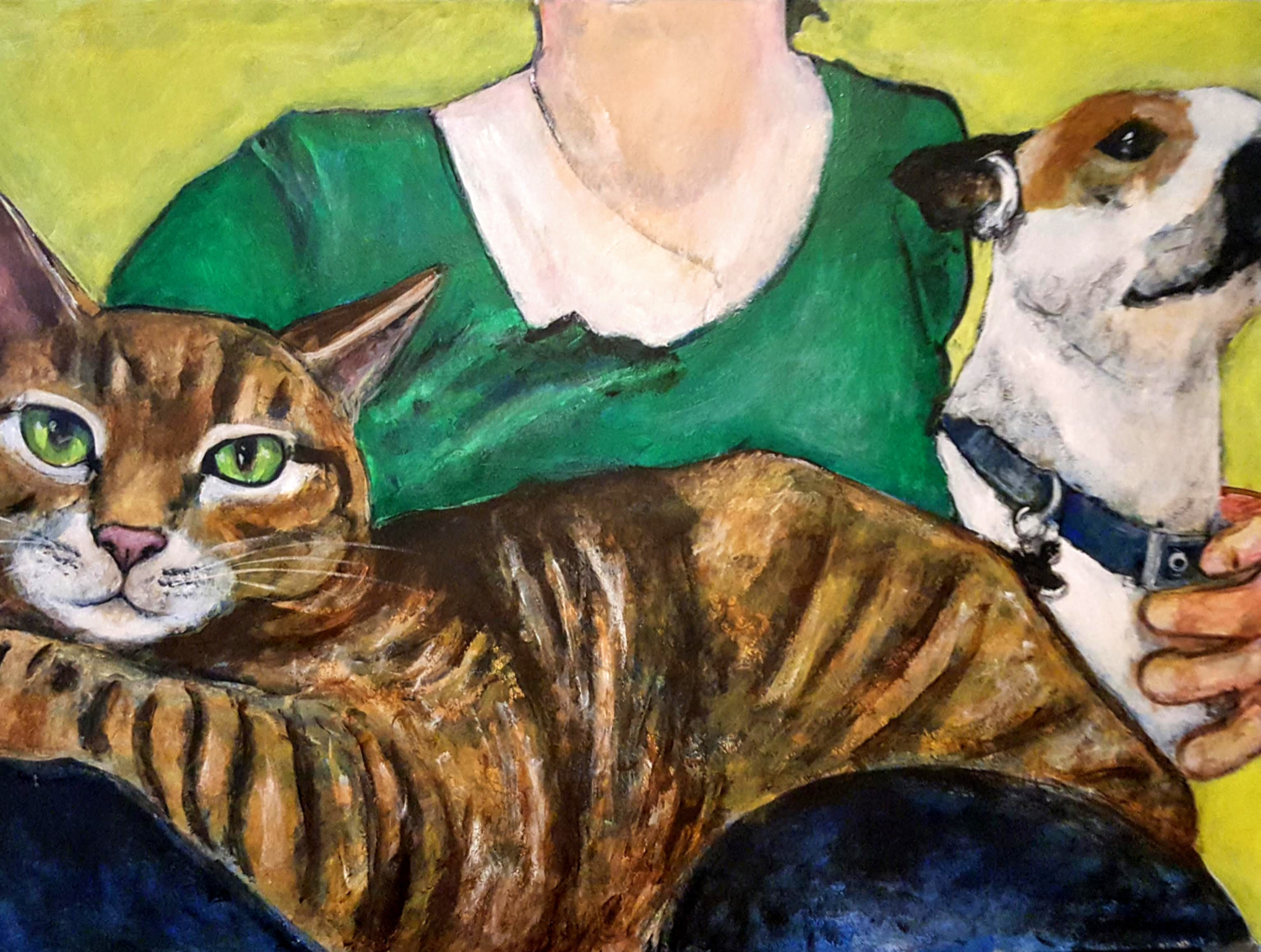 Geralyn Thelen – Fused Glass Artist
Everyone has a story to tell … and each of our stories is important…
For some reason, my stories do not come out in words; but when I work with glass … my heart sings & the glass talks to me.
Each piece of glass I create is formed in my heart and is produced with great love.
My designs include two-dimensional pieces, sculptures, and installations, and honor the significance of women's hands in the history of art and design. Inquiries regarding work shown, complete studio offerings, or commissioned projects are invited. Please feel free to contact me jmgag@icloud.com
Thank you, and enjoy! – Geralyn Thelen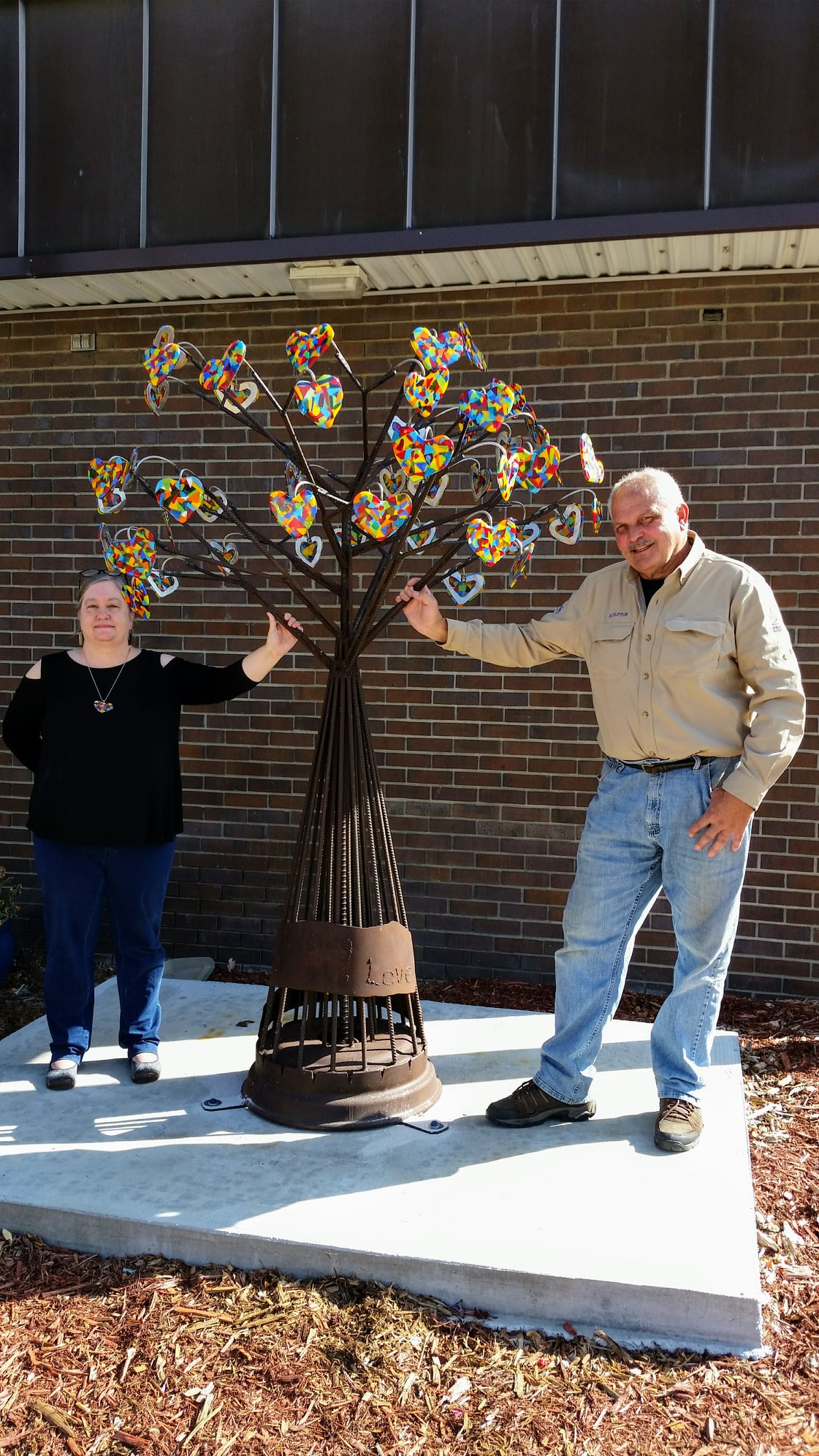 COMING UP NEXT IN THE GALLERY:
"The UnMasking"
2021 FiftyNorth Member Open Show
Bring Your Art Out of Isolation
May 17 – June 25
We are inviting any FiftyNorth member to submit one piece of art. What have you created in reference to our current global situation? Artists, unveil your work! What has evolved for you creatively during COVID? Submit your piece between May 12 and the 15th. Please include the artist's name, title of piece, medium and price (if for sale).
Ceramics, fiber art, watercolor, collage, photography and more!
Contact Patty with questions at 507-664-3709 or patty.ciernia@fiftynorth.org.
Opening Reception TBD.